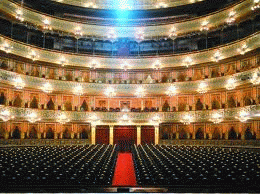 Opera is a joy and I want you to love it as much as I do
I am Claudio Tedesco and I trained as an opera director in the Teatro Colón, the opera house of my native Buenos Aires; I have worked in the field in mainland Europe and the UK for more than twenty years.
My aim is to widen your knowledge of opera:
Are you interested in opera but just starting out?…
Are you already familiar with the genre and keen to know more?…
Do you go to the opera and want to deepen your appreciation?…
If you have said yes to any of the above, I offer a range of short courses in opera appreciation that are tailored to your individual needs. For more information, click here or on 'Courses' on the right hand side of the panel.
For Spanish speakers, the course can also be taught entirely in Spanish.